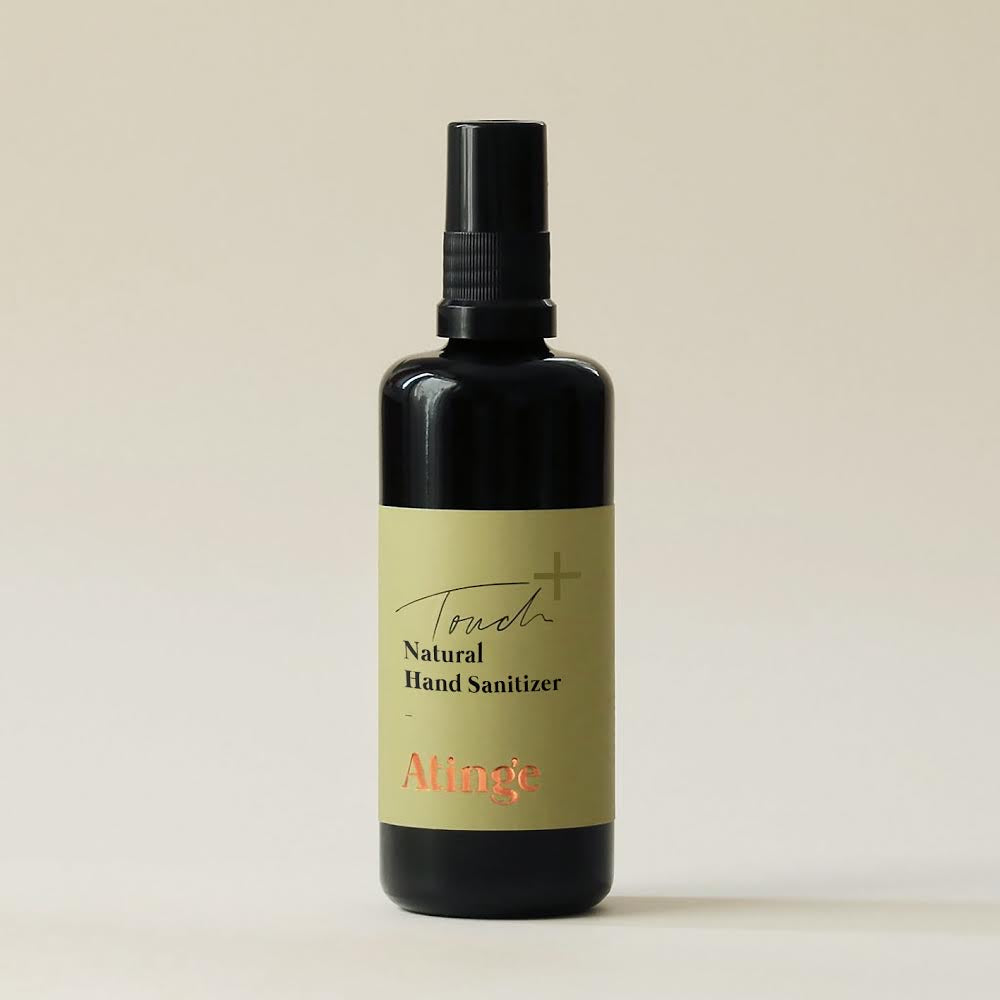 TOUCH +
TOUCH + is a natural hand sanitizer, created for a proper hand hygiene and an effective protection against different types of bacteria and the undesired latest virus. Based on the official formula with 96* Ethyl Alcohol active ingredient in 70% concentration as required, TOUCH+  has, in addition, best quality active ingredients for the skin's repair - organic Aloe Vera gel, Lavender hydrolat, vegetable Glycerin and a mix of carefully selected organic essential oils. Organic Wild Lavender, renowned panacea oil, Manuka and Copaiba oils, chosen to complement this formula for their amazing antibacterial and skin regenerative properties in the mean time. The  ALOE VERA gel is widely known for its restorative and healing qualities, burns, dry or rush skin, frostbite or other dermic injuries. It has a strong soothing and healing efficiency. The  LAVENDER hydrolat is used to empower the skin soothing amd antibacterial qualities of this Sanitizer. Vegetable origin GLYCERIN is protecting skin from over drying and keeps the moisture level adequate. Organic MANUKA, COPAIBA and WILD LAVENDER essential oils have a beneficial proven antibacterial and anti inflammatory activity and, in the mean time, well known skin deeply restorative and healing properties. Your hands will be completely sanitized,  protected and scented with a charming botanical aroma.                                                                              
HOW TO APPLY:  Spray TOUCH+ Natural Hand Sanitizer on hands as much as needed for a proper cleaning. Follow with AMA Intensive Repair Hand Cream or VELVET Ultra Nourishing Cream. This Sanitizer is suitable for hands area. NOT suitable for face or body

INGREDIENTS: ethyl alcohol 96* ( 70%), native aloe vera gel
*, lavender hydrolat*, vegetable glycerin, Wild Lavender*, Copaiba*, Manuka* essential oils. 
*certified organic ingredients.