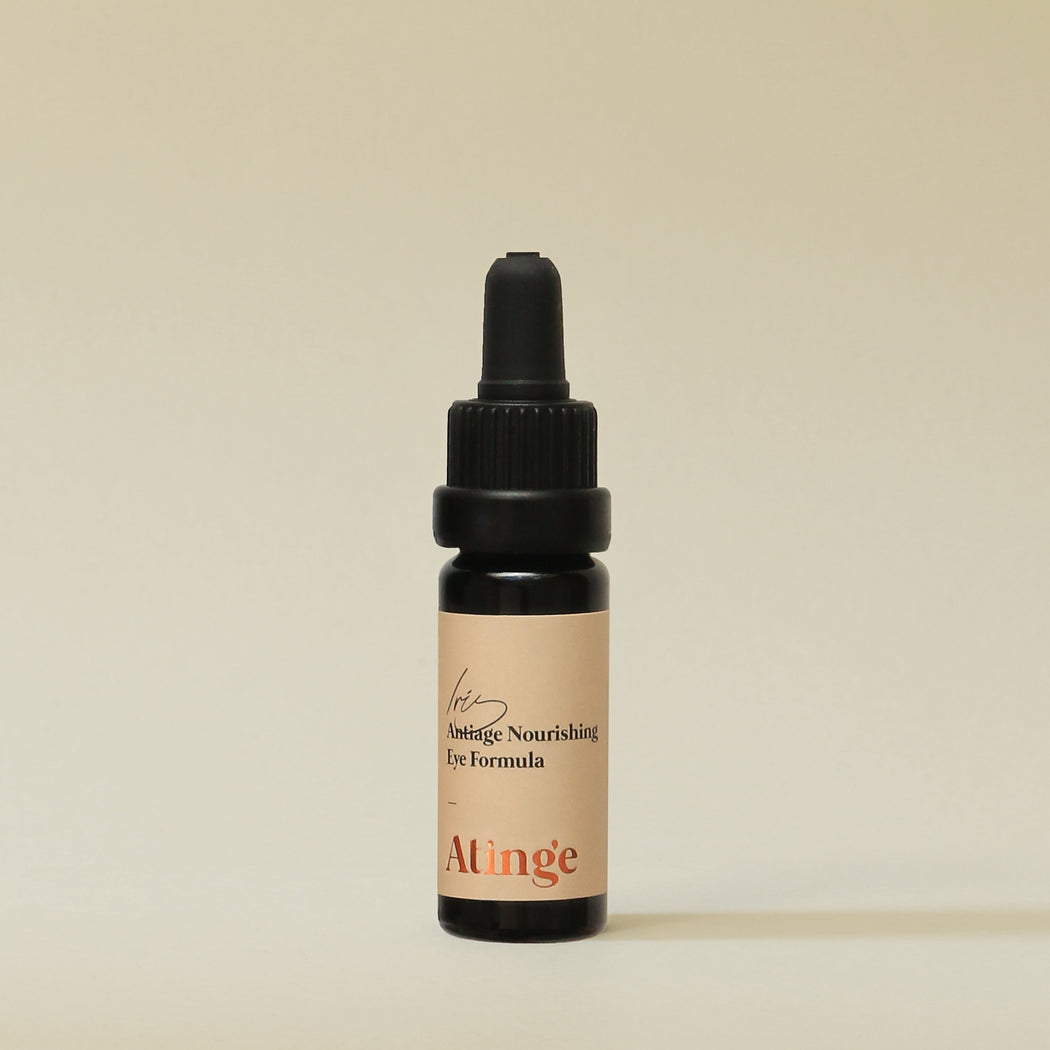 IRIS
Restore the skin around the eyes / Reduces wrinkles / Anti-aging effect
Skin Types: Mixed | Normal

Daily use / morning and evening
2 Months Supply (Approx.)
IRIS is our special formula for the delicate area around your eyes, providing a nourishing and anti-aging effect.
Imagined as a serum filled with precious and highly antioxidant botanical oils, IRIS prevents the formation of rings and wrinkles around the eyes. This next generation elixir helps skin cells accelerate their renewal and give a youthful look. When applied regularly, IRIS will visibly reduce wrinkles, scars and stretch marks. improve the delicate skin around the eyes gains elasticity of the skin. The wild lavender is soothing, providing hydration and protection for the soft, exposed skin around the eyes, while the wild carrot oil acts as an extremely potent boost of carotenoids and antioxidants, being known for its ability to restore the elasticity of the skin. The sandalwood and frankincense oils are quintessentially known for their anti-aging, soothing and revitalising properties, while the helichrysum, an extremely rare and precious plant, provides strong regeneration of the skin tissue, being deemed as the best in healing scars and wrinkles.
HOW TO APPLY - use a single drop of the Iris serum for each eye, providing a circular and gentle massaging of the slightly damp skin. Use after cleaning the skin, preferably immediately after applying floral water, in the morning and in the evening or on a weekly basis, as a facial treatment.             

INGREDIENTS: cold-pressed camellia oil*, cold-pressed primrose oil*, black currant oil*, cold-pressed apricot oil*, cold-pressed borage oil*, lavender*, sandalwood*, frankincense*, wild carrot* and helichrysum* essential oils, vitamin E.
 *certified organic ingredients