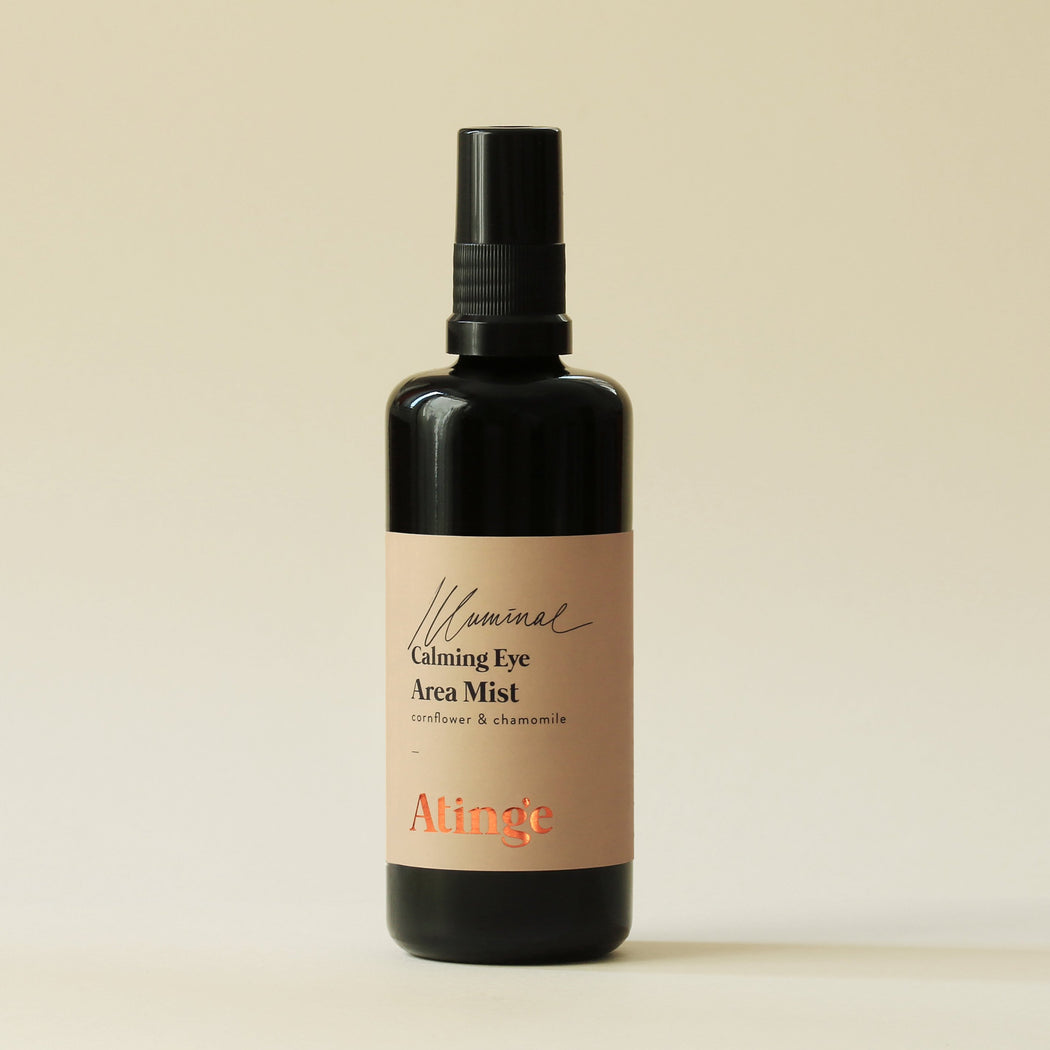 ILLUMINAE
ILLUMINAE is the gentle restorative mist, as light as air and delicate as a feather. 
Created to heal and calm the area around the eyes, ILLUMINAE provides a deeply hydrating and calming effect, fading out the  dark circles and alleviating any discomfort and irritation of this delicate area. We have created a blend of cornflower hydrosol, the most efficient natural solution for removing dark circles, chamomile hydrosol, providing a calming effect for irritation, and linden flower water, the gentle and sweet song of quietude. The ILLUMINAE aromatherapy restores comfort and calmness, helping the psyche to embody all experiences life has to offer. It is highly recommendable for irritated or sensitive skin as well.    
HOW TO APPLY: Close your eyes, spray the floral water particularly on the area around your eyes, relax for a few minutes in the gentle and healing light. The calm and blissfulness will chase away any wrinkles. You'll find reasons to be thankful!
This product is complementary to the IRIS serum and RADIANCE eye cream,  also dedicated to the eyes area.   
INGREDIENTS: cornflower hydrosol*, German chamomile hydrosol*, linden flower hydrosol*, Roman chamomile hydrosol*, wild lavender hydrosol*.
*certified organic ingredients