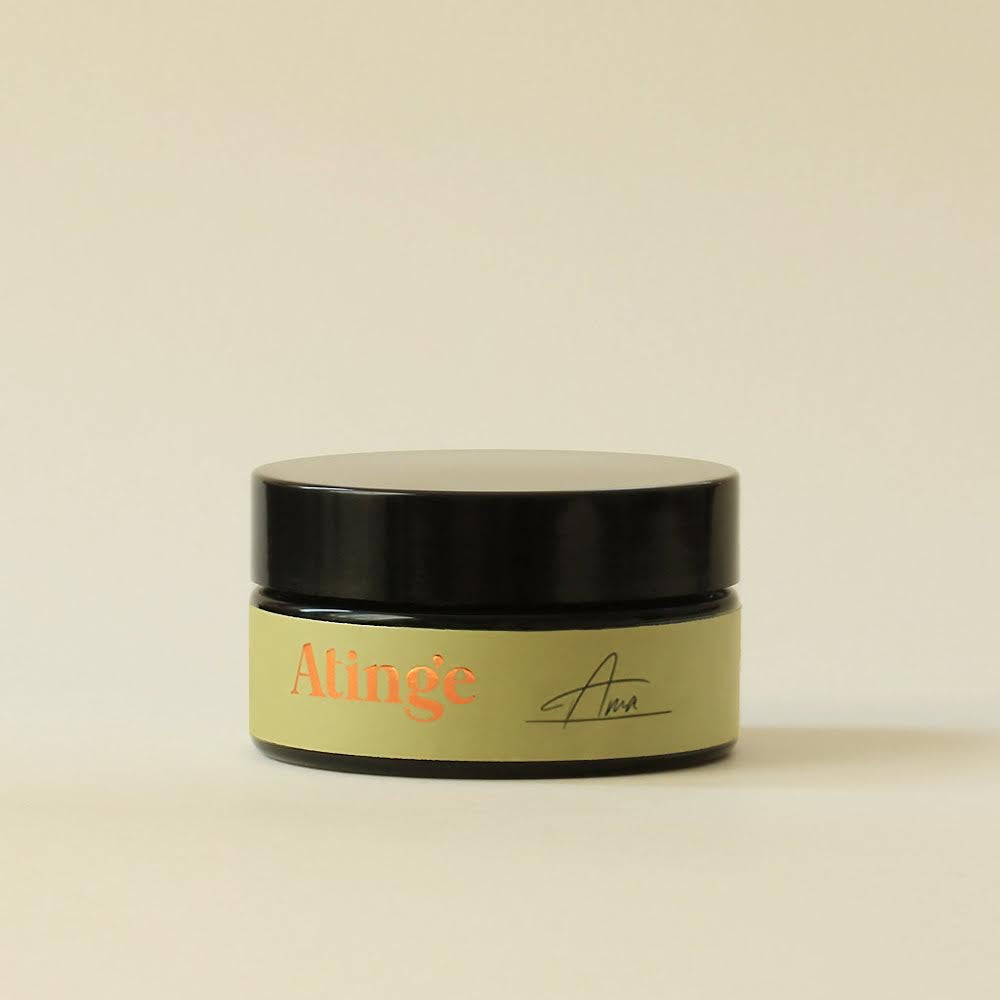 AMA
A luxurious treat! AMA Intensive Repair Hand Cream is the highly nourishing formula for your hands' skin, effective against dryness and dehydration. It has major restorative virtues due to its valuable ingredients, from organic ALOE VERA gel, CALENDULA and GERMAN CHAMOMILE extracts to highly nourishing organic ARGAN, APRICOT and ALMOND oils. Organic LAVENDER hydrolat adds a deeply calming and restorative action, purifying and soothing hands' skin area in the mean time, while vegetable GLYCERIN and natural emulsifiers ,such as Beeswax, are completing the protective and emollient qualities. It has a rich, emollient, easy to apply texture and it smells divinely like a KUMQUAT citrus fruit Mediterranean grove. A touch of grace and joyful and quite precious scents for a positive and uplifting experience of skin care: organic Kumquat, Red Mandarin, Sandalwood, Neroli and Pink Pepper essential oils could make you fall in love with your hands. AMA  will leave your hands' skin nourished, protected and rehydrated.                                        
HOW TO APPLY:  on the slightly damp skin, after washing hands or a shower, by gently massaging the skin until the cream is absorbed. Allow 1-2 minutes until AMA is completely absorbed onto the skin. 
INGREDIENTS: lavender hydrolat*, cold-pressed apricot oil*, cold-pressed argan oil*, cold-pressed almond oil*, cold-pressed jojoba oil*, native aloe vera gel*, calendula oil*, beeswax, rose hip CO2 extract*, german chamomile CO2 extract, calendula CO2 extract, cetyl alcohol, sucrose stearate, aromatherapy of kumquat fruit*, red mandarin*, sandalwood*, neroli* and pink pepper* essential oils, vitamin E.  

*certified organic ingredients