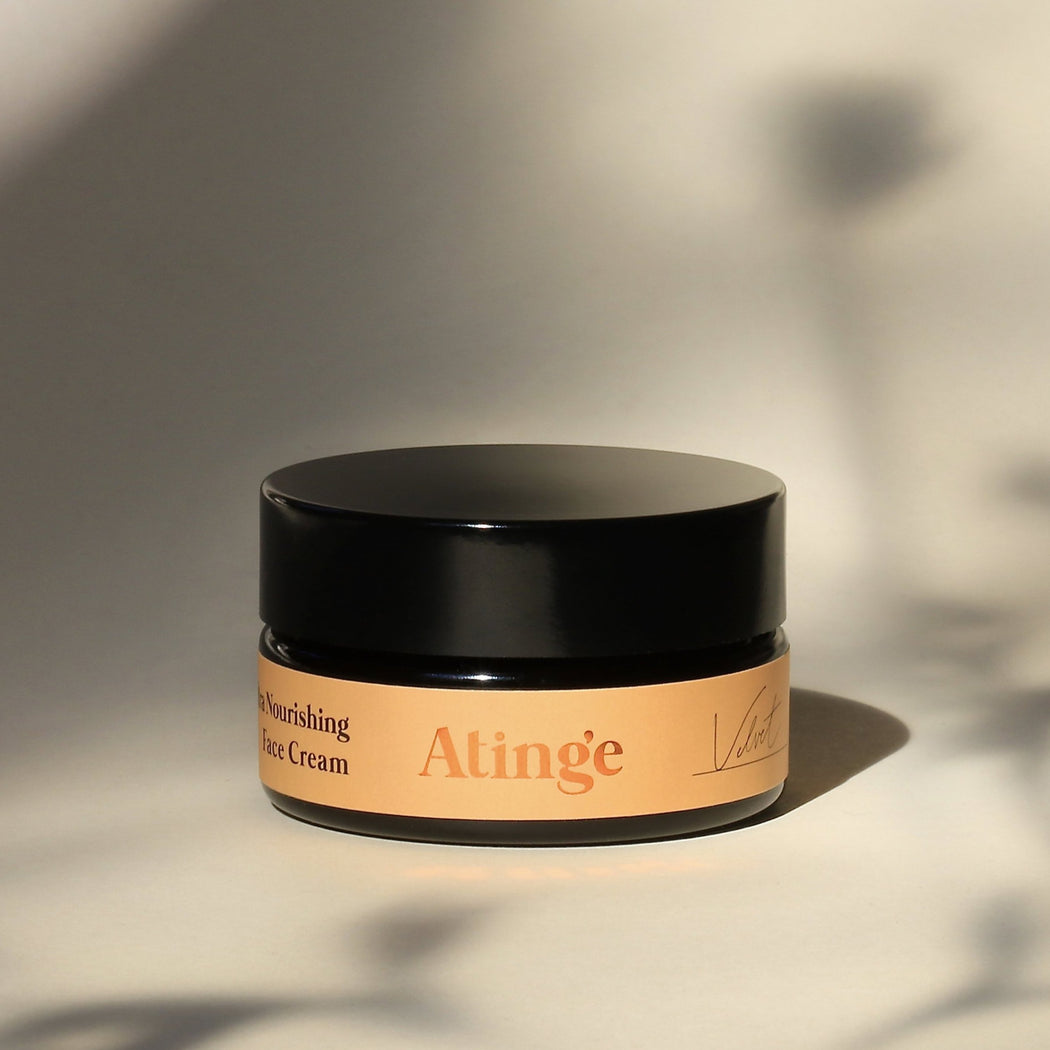 VELVET
Revitalize dry rough skin / Deeply nourishing / Restore elasticity
Skin Types: Dry | Normal
 
Daily use / morning and evening
2 Months Supply 
VELVET is the quintessential emollient balsamic face cream, rich in minerals and powerful antioxidants. This galenic cream will gently restore elasticity and revitalise your face skin, giving it a fresh natural look. The Velvet original formulation is filled with exceptionally nutritious organic ingredients. This cream provides antioxidant protection against free radicals or harsh weather. The tender texture of Velvet will leave skin fresh, hydrated and smooth with a silky after-feel.
RITUAL Apply the cream after cleansing. Massage the face softly with your fingertips. Use easy, circular and upward movements. The gentle massage helps to relax and release tension from your face, resulting in a soft, fresh, perfectly protected and delicately smelling skin.  
INGREDIENTS: wild lavender hydrosol*, extra-virgin coconut oil*, cold-pressed argan oil*, cold-pressed jojoba oil*, cold-pressed baobab oil*, raspberry seed oil*, beeswax, cetyl alcohol, wild lavender* and german chamomile* essential oils, vegetable glycerin, grapefruit seed extract.
*certified organic ingredient