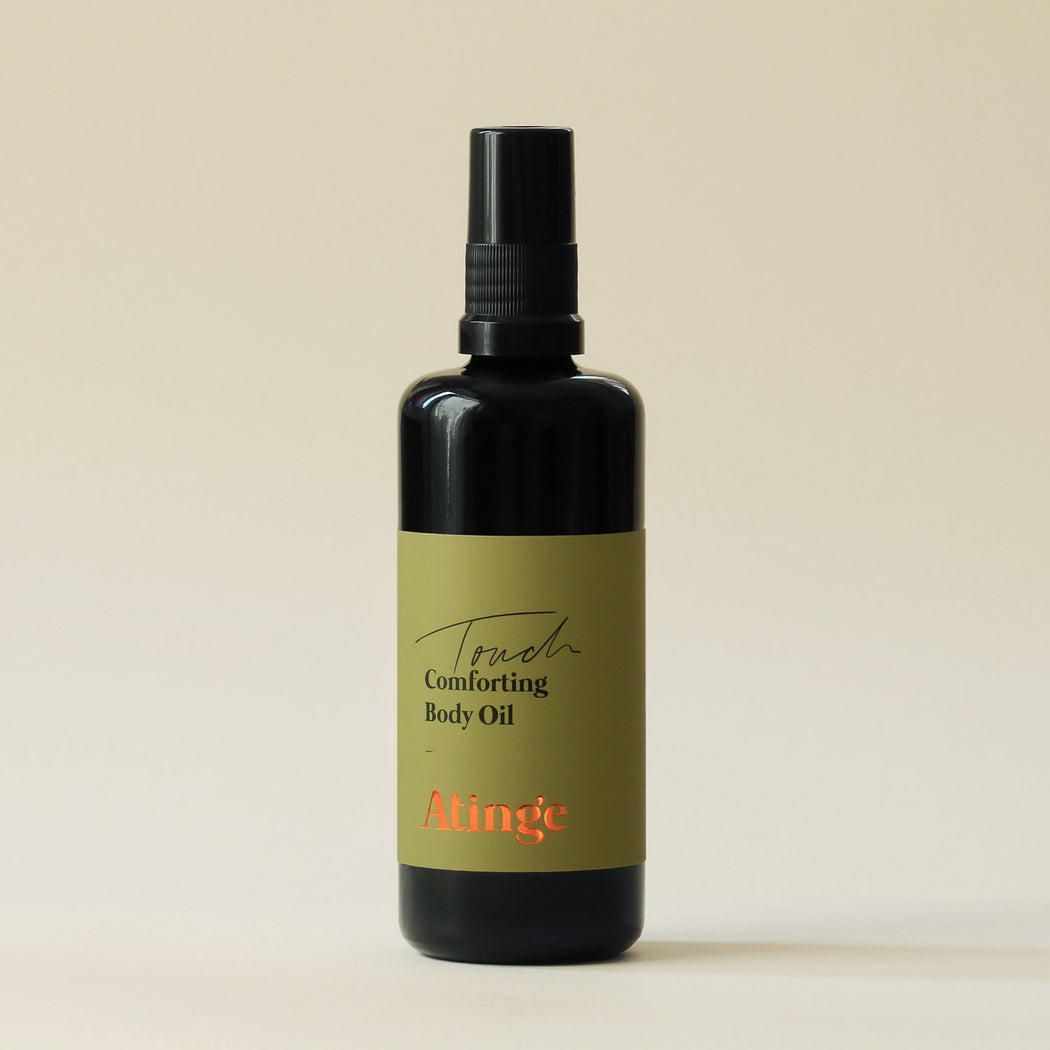 TOUCH
TOUCH is an expression of the warm spirit provided by solar energy.
The orange and the lemon help to increase appetite and zest for life, spectacular condiments like ginger, cinnamon, cloves and cardamom warm every heart, while the cedar, chrism and patchoulig aromatic bases bring ceremony and togetherness. Carefully selected vegetable oils absorb really well into the skin. Almonds, apricots and olives provide an impeccable nurturing of the skin, while the grapeseed oil is included for its potent flavonoids and vitamins. The essential oils create a soft sensation of warmth for the body.
Due to its slightly warming effect on the skin and its specific essential oils, TOUCH is also recommended for anti-cellulite massages.
HOW TO APPLY:  On the slightly damp skin, after a shower or bath, by gently massaging the skin until the oil is fully absorbed. 

INGREDIENTS: cold-pressed almond oil*, cold-pressed grapeseed oil*, cold-pressed apricot oil*, cold-pressed olive oil*, orange*, cinnamon*, cloves*, chrism*, patchouli*, cardamom*, rosemary*, cedar* and lemon* essential oils, vitamin E.

*certified organic ingredients.